The Leadership/management team is lead by Adam S. and his collaborating partner, Henry Martin (SouthWriter). Together, they carry a shared vision to help believers know the Word of God and use it in their life. As partners, they lead the writing/editing efforts of Bible Wiki and seek to steer the site (and its blog) in a direction that honors God.
The Leadership team is here to serve you and to be an encouragement to you in your own writing and study of the Word through this site. Their goal is not dominate your activities, but to spur you on and provide assistance and leadership to the community that God wills to be built here. If you need anything- whether its article writing tips, technical help, Bible questions or prayer needs do not hesitate to contact them on their respective message walls: Superdadsuper and SouthWriter.
While Adam and Henry are the leaders: YOU are a vital part of "the team". Without your partnership in this ministry, this ministry not only will not reach its goals but you may miss out on God's blessings through his Word.
Leadership
Adam- AdamSch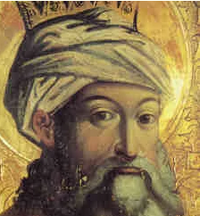 Adam (a.k.a AdamSch is the main visionary behind Bible Wiki. "Super" (as he is affectionately called by the community) has an unwavering passion and sense of responsibility for sharing God's Word and proclaiming its truth. His desire is that many believers would grow in their ability to use God's Word in their life through the use of Bible Wiki. From his own life he has learned how the Scriptures totally equip believers to obey God in faith. Adam spends his time writing expository blogposts on the Bible Wiki Blog, editing/writing articles and long-term vision planning- for whatever God allows for this ministry. He is currently pursuing his B.A. in Ministry/Bible with an English minor at Missouri Baptist University in hopes to bless people with written & digital communication. He attends First Baptist Church of Arnold, Missouri- one of St Louis' largest and most community-impacting churches. He resides in the St. Louis area.
Henry- SouthWriter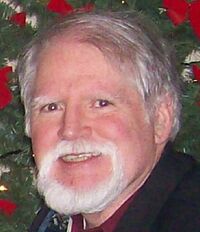 Henry (a.k.a SouthWriter) is Adam's partner and mentor for Bible Wiki. He has completed a B.A Religion & Philosophy (Georgia University), and a Masters of Divinity (Bob Jones University). Henry was brought aboard in 2015 to mentor Adam in running Bible Wiki as a God-honoring proclamation of his Word. Henry is in his sixties, bringing years of "life under the sun" to the table in his ministry work here. While Henry has not been able to achieve the ministry callings he had hoped for in life, he is grateful to use his giftings here. Henry primarily focuses on mentoring Adam, writing his word-by-word study of the Bible on the blog, article writing and engaging in apologetic discussions over the internet. He attends Second Presbyterian Greenville, a historic congregation in the Presbyterian Church of America. He resides in Greenville, SC.
Duties
Among their informal duties they are the "vision owners" and manage the editing of articles by all users and the ministry strategy.
The Leadership team has "Administrator" privileges on the wiki, meaning they have full abilities to manage content posted on the site (note: this does not mean they have system-level access to the website, nor can control advertisements; see disclaimer). This means they review/clean up edits, welcome new users and keep spam off the site (deleting articles, blocking users etc). They also are responsible for maintaining the organization of the navigation menus, categories and article metadata (categories, links, tags, etc).
The Admins also have joint-control of all social media (Facebook, Twitter, Instagram and inactive Faithlife). The Bible Wiki Blog is authored by Adam and Henry, featuring expository insights on the Word and personal reflections on life and biblical passages. Consequently, they also operate the domain-name, BibleWiki.com. On rare occasions, the Leadership team will act as official representatives to other websites, churches and the hosting company.